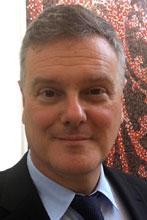 David Deegan has over 30 years experience as a consultant in the fields of talent, learning and development at all management levels and in a range of sectors in both the UK and other countries. He is Director of Practice Development at Cranfield University Business School and involved in executive and continuing education.
Enthusiastic and creative he builds website content, writes and appears in video-based marketing collateral. Committed to the promotion of life-long learning he continues to design and deliver bespoke executive education programmes for clients, and provide executive coaching and mentoring. A keen linguist he speaks Spanish, Mandarin and is currently building up his German.
Outside of work he takes part in local amateur-dramatic productions; his resume includes thrillers, comedies and Shakespeare. He took up playing the cello relatively late in life but has reached the level where he plays in amateur orchestras to raise funds for charity.