Chair Professor, Il Soon HWANG, Ph. D., CAV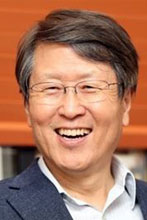 Director of Micro Nuclear Energy Research Innovation Center (MINERI), Nuclear Engineering Department, Ulsan National Institute of Science and Technology (UNIST). Professor Hwang is President of International Forum for Reactor Aging Management (IFRAM), www.IFRAM.org, Director of Nuclear Security Research Institute (NUSERI) of the Korea Nuclear Policy Society, Professor Emeritus, Seoul National University, Seoul, Republic of Korea, and Fellow Emeritus, National Academy of Engineering of Korea.
At UNIST, Professor Hwang has been leading a Korea national R&D program on non-refueling micro reactor in support of the global net-zero goal.  Earlier, he was Professor of Nuclear Engineering at Seoul National University (SNU), Research Scientist and Visiting Associate Professor at MIT.  At SNU, he focused research and education on nuclear materials aging and nuclear waste transmutation as well as nuclear security. His research focus included nuclear materials development for fission and/or fusion systems, Gen-IV lead fast reactors and nuclear fuel cycle technology.  He published over three hundred technical articles including over one hundred SCI-listed papers, 7 co-authored books and over 30 patents. He received awards from Korean Prime Minister, the Minister of Trade, Industry and Energy and the Order of Cavaliere (CAV.) from Italian President.  He was recognized as Outstanding Scientist by the US Department of Justice and as nuclear security expert by Minister of Foreign Affairs. He served the Queen Elizabeth Prize for Engineering as a Search Committee Member, Seoul Nuclear Security Summit-2012 as an advisor, Korean National Academy of Engineering, IAEA and OECD-NEA as member of committees.  He received BS in nuclear engineering from Seoul National University, MS in mechanical engineering from KAIST and Ph. D. in nuclear materials engineering from MIT.